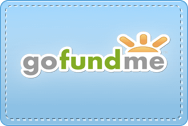 I know what it is like to live with a mental illness EVERY DAY.
Let me tell you how your understanding of it can SAVE LIVES.


Hello, my name is Tom Roberts. I am author of Escape from Myself: A Manic-Depressive's Journey to Nowhere and I speak about my experience with bipolar disorder and how mental illness affected my family including the suicides of my brother and sister. My mission is to promote awareness and understanding of mental illness to end stigma.



---

Why you should care about mental illness?




---

1. One in four people will have a mental illness at some point in their life.

2. Fear of stigma keeps many people from reaching out for treatment.

3. There is a suicide every 12.8 minutes in the U.S.


What Tom's readers and audiences say:

"Awesome!"
--Carole Lieberman, M.D.
Media Psychiatrist and Best-Selling Author

"Tom brings to light what happens when lack of knowledge and understanding of mental health issues impact work, love and life."
--Deacon Robert Skinner, Memphis, TN Diocese

"A captivating storyteller, Tom Roberts addresses the issue of mental illness stigmatization with passion and refreshing candor."
--Lauren Sibley, Duke University




"If a story is not about the hearer he [or she] will not listen . . . A great lasting story is about everyone or it will not last. The strange and foreign is not interesting--only the deeply personal and familiar."
--John Steinbeck, East of Eden