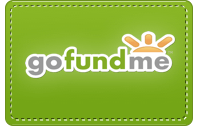 Mission: To end the stigma and discrimination surrounding mental illness.
Vision: Enhance the quality of life for anyone with a mental illness when the barrier of stigma that keeps them from getting professional treatment is removed.



"When the whole world is silent, even one voice becomes powerful."
--Malala Yousafzai




"This is a no-holds-barred account from the trenches that engrossed me. It is refreshing to have a man describe his mental illness battles so his compatriots can gain deeper understanding. Mr. Roberts draws you into his story with authenticity and vulnerability. We hear how the dis-ease shaped life decisions with heart-breaking consequences and the resolution he ultimately found. Escape from Myself is a rousing read for anyone struggling with bi-polar or in supporting a loved one suffering from it."
- Elizabeth Onyeabor (Author of
From the
Shadows: A Journey of Self-Discovery and Renewal
)
"This book was outstanding. To read about Mr. Roberts journey, a similar one I am on, was amazing. It helped to read that I am not alone. The way he wrote was inspiring and sad at times. I cried at times. I am happy he found his true calling. I am super glad I bought his book. I learned things that I didn't know, but explains a lot. And I am Bipolar w/ BPD."(Other reviews)