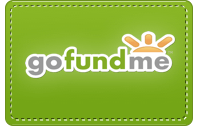 Mission: To improve the quality of lives and prevent suicides of those who are mentally ill through education. I speak from the perspective of a person with a mental illness and survivor of two family members who took their lives.

Vision: To reduce the suicide rate, one every 12.8 minutes, and speak to high school and college students challenging stigma, which keeps many of them from seeking psychiatric help.


"When the whole world is silent, even one voice becomes powerful."
--Malala Yousafzai

I want to leave a legacy imprinted on the minds of others not on their tombstones.


Tom's memoir takes the reader from what appeared to be a comfortable college professor's life to the dirty streets of Hollywood, CA. He was living in a fantasy that he could earn a living as a film actor just as he dreamed when he was in high school. His "escape" as he calls it, was triggered by medical treatment following a horrible depression that had lasted six months by the time he was hospitalized. He was prescribed the new antidepressant Prozac and it turned out to be the worst anti-depressant for a yet undiagnosed manic-depressive.Tom discussed his book on the Maggie Linton Show on SeriusXM.


---
"Very commendable and an excellent read."
--
Molly McHugh
(Freelance Writer)
"In this tour of Tom's challenges - and eventual success - Tom brings to light what happens when lack of knowledge and understanding of mental health issues impact work, love and life."


"The meaning of life. The wasted years of life. The poor choices of life. God answers the mess of life with one word: 'grace.'"
-- Max Lucado"

If my suffering helped just one person, I've found meaning. Here's a new review of my book on Amazon.com:

"By Christina M. Howes on July 5, 2016

"This book was outstanding. To read about Mr. Roberts journey, a similar one I am on, was amazing. It helped to read that I am not alone. The way he wrote was inspiring and sad at times. I cried at times. I am happy he found his true calling. I am super glad I bought his book. I learned things that I didn't know, but explains a lot. And I am Bipolar w/ BPD."
The unspoken crisis in America: Teen Suicide
Go Fund Me