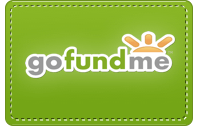 Mission: To end the stigma and discrimination surrounding mental illness.
Vision: Enhance the quality of life for anyone with a mental illness when the barrier of stigma that keeps them from getting professional treatment is removed.



"When the whole world is silent, even one voice becomes powerful."
--Malala Yousafzai




---
"This book was outstanding. To read about Mr. Roberts journey, a similar one I am on, was amazing. It helped to read that I am not alone. The way he wrote was inspiring and sad at times. I cried at times. I am happy he found his true calling. I am super glad I bought his book. I learned things that I didn't know, but explains a lot. And I am Bipolar w/ BPD."

"In this tour of Tom's challenges - and eventual success - Tom brings to light what happens when lack of knowledge and understanding of mental health issues impact work, love and life."